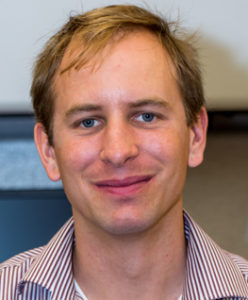 Bio:
Tim Sheils has a storied career, at one time or another engaged as a farmer, amateur boxer, bass player in a punk band, bass player in a heavy metal band, photographer, computer programmer, web developer, antique car restoration, philosopher, sociologist. He has no fear of embarrassing himself in public. Despite all of this, the members of Silver Spring Lodge no 215 A.F. & A.M. elected him to be Worshipful Master of the lodge. Twice.
Prepared Topics:

Masonic Virtues – 45 Minutes
A discussion about the 4 cardinal and 3 theological virtues, their origins, and meaning for Masons.

The 7 Liberal Arts and Sciences – 45 Minutes
A lecture about the 7 liberal arts and sciences, their origins, and meaning for Masons.

Orders of Architecture – 35 Minutes
A lecture about the orders of architecture, their origins, and meaning for Masons.

Logic and Freemasonry – 60 Minutes
Focusing on the basic principles of logic and some of the common logical fallacies.

Masonic Presidents – 60 Minutes
A broad discussion on which presidents in US history were Masons.

Hecatombs, Sacrifice and Plenty – 30 Minutes
Discussing one of the biggest burning Masonic questions. "What is a hecatomb?" We will also discuss sacrifice and round up the discussion with the idea of "plenty."

Modernizing Freemasonry 60 Minutes
An examination of the many tools available for lodges to interact with current members and recruit new members. Facebook groups/pages, websites, mobile apps, and other digital (and non-digital) tools will be discussed.

#metoo, Masculinity & Masonry – 45 Minutes
A discussion on how the #metoo movement caused a re-examination of what masculinity is and what the means to a fraternal organization.

Masons on the Moon – 60 Minutes
An overview of the many contributions Masons had during the space program and subsequent moon landing.
Travel Information: Bro. Tim will go anywhere if flights/hotels/meals are covered. Or ~50 miles from Frederick MD for a handshake and a pin.
Websites: N/A


To book Tim, contact him direct with the form below.