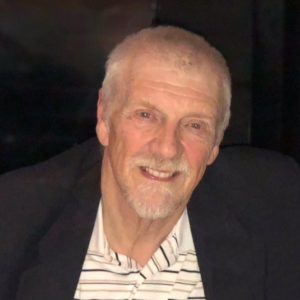 Bio:
Steven L. Harrison, 33°, is a Past Master and Fellow of the Missouri Lodge of Research. He received his Masonic Degrees in Liberty Lodge #31, Liberty, Missouri, in 1999, and served as its Master in 2003-4. For a decade he was editor of the Missouri Freemason magazine. In addition, he has contributed to several other Masonic publications including his work as a regular contributor to the respected Midnight Freemasons blog. He appears bi-weekly on the Whence Came You podcast where he hosts the "Masonic Minute" segment. Steve has authored three books on Freemasonry: "Freemasonry Crosses the Mississippi," "Freemasons – Tales From the Craft," and "Freemasons at Oak Island." He has edited three additional Masonic books: "The Masonic Memoranda of Frederic L. Billon" and "Ray Denslow's Masonic Journey" volumes 1 and 2. Steve grew up in Indiana, where he was Master Councilor of his DeMolay Chapter. He has a Masters Degree from Indiana University and is retired after a 35-year career in Information Technology. He and his wife Carolyn have lived in the Kansas City area for over thirty years.
Prepared Topics:

Freemasons at Oak Island – 60 Minutes
A look at the Masonic aspects behind the suspected treasure on mysterious Oak Island.
The Craftsmen's Journey – 30 Minutes
A unique look at the Third Degree as it might have actually taken place in the lands of the Bible during the time of King Solomon.

The Denslows – A Masonic Treasure – 30 Minutes
A review of the life, times and Masonic activities of the incredible father-son duo of Ray V. and William R. Denslow, two of the most prolific Masonic authors and their priceless contributions to Freemasonry.
Clash of the Titans – 40 Minutes
The bitter soap opera that shook mid twentieth-century Freemasonry when two of the world's most powerful Brothers went toe-to-toe in a public quarrel with ramifications still rippling through our fraternity today.
It is the Beginning – 30 Minutes
The story of Frank Sherman Land, a high school dropout who grew up to walk beside world leaders and who founded the Order of DeMolay, a youth organization that now spans the world.
Travel Information: Will travel anywhere if travel expenses are covered.
Website:

www.oneminutemason.blogspot.com

www.midnightfreemasons.org
To book Steve, contact him direct with the form below.