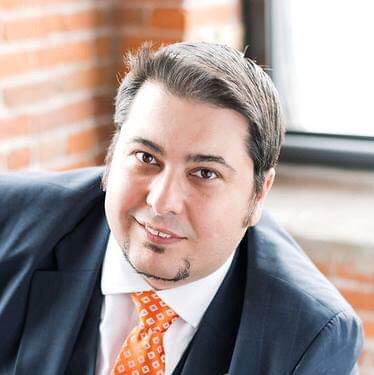 Bio:

Bro. Anthony is a Past Master of Abraham C. Treichler Lodge No. 682, of Elizabethtown, Pennsylvania. In 2018, Seth was honored with the Grand Master's Outstanding Service medal for his work with the Grand Lodge of Pennsylvania, where he currently serves on several committees and as Secretary of the Pennsylvania Academy of Masonic Knowledge.
He was honored with the Knight York Cross of Honor for his leadership in the York Rite, and is an officer of Francis Marion Highely Chatper, Knights of Rose Croix, of the Valley of Reading, AASR, NMJ. Seth was named one of the first four Hautes Grade Academics of the Northern Masonic Jurisdiction for his research into the spread of clandestine Freemasonry in Pennsylvania in the late 1800's. An avid fraternalist, Bro. Anthony is a member of more than thirty fraternal organizations, holding various leadership positions in many of them, including sitting on the board of directors of both the J.H. Rathbone Museum and the Historical Society for American Fraternalism.
In his secular life, Seth is employed as the Director of Sales, Marketing & Business Development for Holleran, a research and consulting firm specializing in the senior living and retirement industry. He holds a bachelor of arts degree from Edinboro University, where he majored in psychology, specializing in learning processes. Later, he earned a master's of science degree from Capella University, majoring in organizational management, with a focus on human resources.
Prepared Topics:

The Odd Fellows & Freemasonry – 45 Minutes
This presentation provides an overview of the International Order of Odd Fellows, their history, and beliefs. It then transitions into a discussion of the state of Odd Fellowship today and what Freemasons can learn from the rise and fall of this fraternal order.
Cerneauism in Pennsylvania – 60 Minutes
The name of Joseph Cerneau has been derided in Masonic circles for centuries. Yet, in the late 1800's, the remnants of his Rite established a major foothold in the Commonwealth. How did this happen? How did the Grand react? What were the implications for the everyday Mason? These questions and more are answered!

An Academy for Masonic Knowledge – 60 Minutes
The Grand Lodge of Pennsylvania's Academy of Masonic Knowledge has become the model for Masonic education programs nationwide. This presentation details how the Academy operates, what pitfalls to avoid in designing a Masonic education program, and how any Masonic body can become an exemplar of knowledge sharing. (Length: 30 to 60 minutes)
Travel Information: Seth is willing to travel to speak, but asks that his basic expenses be covered. Please inquire as to his availability.
To book Seth, contact him direct with the form below.