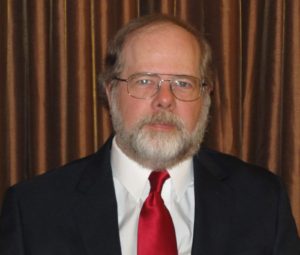 Bio:

Michael R. Poll (1954 – present) is the owner of Cornerstone Book Publishers and editor of the Journal of The Masonic Society. He is a Fellow and Past President of The Masonic Society, a Fellow of the Philalethes Society, a Fellow of the Maine Lodge of Research, Member of the Society of Blue Friars, Secretary of the Louisiana Lodge of Research and Full Member of the Texas Lodge of Research. A New York Times Bestselling writer and publisher, he is a prolific writer, editor and publisher of Masonic and esoteric books. As time permits, he travels and speaks on the history of Freemasonry, with a particular focus on the early history of the Scottish Rite. He lives in New Orleans, LA with his wife and two sons.
Prepared Topics:
Michael R. Poll can present on a number of amazing topics. Once contacted, he will be able to inform you more about presentations that can fit your needs. 

Travel Information: At the present time, Bro. Michael Poll will be happy to provide online Zoom lectures for lodges, but he is unable to travel for in-person lectures. Contact him for more information.
Website:
https://www.facebook.com/michaelpoll http://www.youtube.com/c/NewOrleansScottishRiteCollege
To book Mike, contact him direct with the form below.