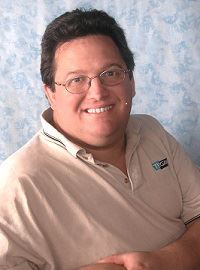 Bio:

Bro. Mike Hambrecht, known as Mike the Intern or Hammie, is currently Senior Warden and Lodge Education Office for Lake Shore Lodge No. 307, under the Grand Lodge of Ohio, F. & A. M. He was initiated, passed, and raised in Village Lodge No. 274, under the Grand Lodge of Ohio, F. & A. M, 2016. He serves as his district's representative to the Grand Lodge Education Committee. He is also the Senior Steward for Castle Island Virtual Lodge No. 190 under the Grand Lodge of Manitoba, A.F. & A.M. He has membership in the York Rite bodies, the Knight Masons, Scottish Rite, and the Shrine. He is one of the hosts of the Masonic podcast, The Masonic Roundtable and the writer of The Daily Ramblings of an Aspiring Writer's blog
Prepared Topics:

Brother Presidents – 60 Minutes

How Brother Benjamin Franklin Lived Life as Freemason – 30 Minutes

1717 or 1721? When was the Premiere Grand Lodge of England Founded – 30 Minutes
Travel Information: Mike is available to speak at tiled and untiled events local to the Cleveland, OH to Erie PA Area and as Far south as Akron. For non-local events up to 6 hours' driving distance (or farther away if flying) away from the Cleveland area, he respectfully requests that lodging and travel costs be reimbursed at a minimum. He is also available to do presentations virtually.
Website: https://dream-walker.net
To book Mike, contact him direct with the form below.