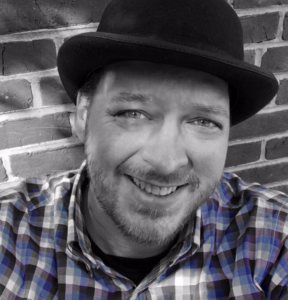 Bio:

Bro. Jason M. Richards is a Past Master of Acacia Lodge No. 16 in Clifton, VA, where he was raised in 2012. He is also a member of The Colonial Lodge No. 1821 in Washington, DC and La Fayette Lodge No. 79 in Zanesville, OH. His favorite Masonic topics include the history of Freemasonry worldwide, the history and evolution of Masonic mythos, and esotericism inside and outside the organization. Bro. Jason co-founded The Masonic Roundtable, which is entering its 9th year on the air, and Esotericon, a pre-eminent (and non-masonic) conference celebrating occult and esoteric scholarship. Bro. Jason is an emeritus contributor to the Midnight Freemasons blog, has written for the Grand Lodge of DC blog "The Voice," and has edited numerous books and publications, including "The Fraternal Review." He lives in Virginia with his wife, son, cats, and an ever-expanding collection of bow ties.
Prepared Topics:
Operative to Speculative: The Evolution of Early Scottish Masonry – 30-60 minutes.
Operative to Speculative traces the gradual evolution of Freemasonry from an operative craft guild system to the speculative system of morality known today. Based on Scottish historical sources, the presentation begins with the earliest evidence of Scottish stonemasons guilds in Scotland and traces their gradual evolution through the Scottish Reformation and the work of William Shaw up through the founding of the Grand Lodge of Scotland in 1736 and the eventual demise of the official guild system in the late 18th century.
Diluvian Origins: The Noachite Origins of the Masonic Third Degree – 30-60 minutes. 
Diluvian Origins is a historical and comparative analysis of oral traditions across time that tell the story of a global or continental catastrophic flood myth, beginning with Biblical and ancient Sumerian accounts and continuing through the 20th century. Using comparative mythology and 18th-century primary sources, this presentation alerts the listeners to an alternate 3rd Degree that was practiced alongside the modern Hiramic legend in the early 18th century and proposes a theory as to why the modern Hiramic legend came out on top.
Death: Your Final Initiation — 45 minutes (in-person only)
Death: Your Final Initiation is an experiential contemplative session that explores the inevitability of our own mortality as illustrated by accounts of near-death experiences (NDEs) from actual Masonic brethren and others. This session draws parallels between initiatory rites of passage, the initiatic experience of Freemasonry, and the initiatic experience of death with hopes of alleviating the fear of death and reinforcing that Freemasonry itself actively prepares its members for death's initiation into the beyond.
Mystical Masonic Numerology (coming December 2022)
Mystical Masonic Numerology is a brand-new presentation that addresses the history of assigning symbolism to numbers in sacred texts to convey deeper allegorical themes and ideas. These larger themes are then stacked against numbers that appear within Freemasonry to further the listener's ability to uncover hidden truths within the Masonic ritual.
Implements of Self-Perfection: The Common Gavel & 24-inch Gauge — 15-30 minutes
Implements of Self-Perfection is a practical workshop intended to assist brethren and others in applying the Entered Apprentice's working tools within their own lives. Emphasis is given to practical methods of improving time management skills.
Masonic Research 101 – 30-45 Minutes
Masonic Research 101 is a foundational workshop designed to increase the audience's proficiency in writing Masonic-themed papers through mind mapping, outlining, and vetting internet research sources.
Numerous other shorter presentations available.
Travel Information: Jason is available to speak at tiled and untiled events local to the Washington, D.C. area. For non-local events up to 4 hours' driving distance (or farther away if flying) away from the Washington, D.C. area, he respectfully requests that lodging and travel costs be reimbursed at a minimum. He is also available to do presentations virtually.
To book, please visit Jason's website, https://jasonmrichards.com.
To book Jason, contact him direct with the form below.