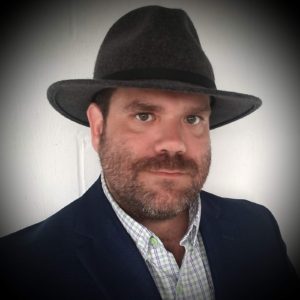 Bio:

Jared has worked in the field of Emergency Response for the last few decades and currently serves as the 9-1-1 Director for Lauderdale County, Mississippi. Married to Jennifer for the last 16 years, they have 5 children, all of whom Jennifer home-schools. Raised in 2011, Jared has since served as Master of his home lodge, Longstreet No. 268, where he is currently the Treasurer. He also serves as Secretary for the Mississippi Lodge of Research No. 640. He has been the Internet Committee Chair and Webmaster for the last 5 years and is about to transition into an appointment as Grand Librarian. Jared is a member in the York and Scottish Rites, as well as the Allied Masonic Degrees, Red Cross of Constantine, and the Order of the Eastern Star. Jared also enjoys membership in many scholarly groups such as the Scottish Rite Research Society, the Grand College of Rites, the Masonic Society, and The Philalethes Society. Jared is perhaps best known for his videos, podcast, and articles on his program, What is a Mason. For a full bio, please see https://whatisamason.org/about
Prepared Topics:

A Masonic Eye on the Pythagorean Theorem – 30 Minutes
Explore beyond the simple lines of ritual and understand the lessons of the Pythagorean Theorem, why it is beneficial to Freemasons, and how to actually apply it to your life and lodge.

Jared enjoys speaking on topics that get past the surface of masonic ritual. Ritual and its lectures are meant to tempt us into learning more, not to be the extent of Masonic Education. He is willing to work with your needs to present on any of a wide array of topics. From Symbolic Lodge, to York or Scottish Rite, as well as the Order of the Eastern Star, the lessons that Freemasons are supposed to search after are plentiful. Jared takes particular interest in pointing out the lessons to be learned from characters and symbols that are typically quickly overlooked during ritual.
Outside of delving into ritual (in either an Open or Tiled lodge), Jared also speaks on the practical functional aspects of our Fraternity, such as lodge leadership, technology, and more.
Travel Information: Jared will travel anywhere, including globally. Actual travel expenses (receipts can be provided for fuel), and lodging must be covered or otherwise reimbursed.
Website:

www.whatisamason.org

YouTube – https://www.youtube.com/whatisamason

To book Jared, contact him direct with the form below.