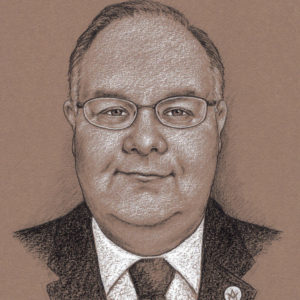 Bio:

Bill Hosler, PM was raised as a Master Mason in 2002 in Three Rivers Lodge #733 in Fort Wayne, Indiana. He served as Worshipful Master of Three Rivers lodge in 2007. In 2006 Bill became a member of the internet committee for The Grand Lodge of Indiana. Bill is currently a member of Calvin W.Prather Lodge #717 in Indianapolis, Indiana, Ardmore lodge #31 in Ardmore, Oklahoma, and Lebanon Lodge No. 837 in Frisco, Texas. Bill is also a member of the Valley of Guthrie Ancient Accepted Scottish Rite in Guthrie, Oklahoma. A typical active Freemason, Bill also served as the High Priest of Fort Wayne's Chapter of the York Rite No. 19 and was commander of the Fort Wayne Commandery No. 4 of the Knight Templar. During all this, he also served as the webmaster, magazine editor and a member of the public relations committee for the Mizpah Shrine in Fort Wayne Indiana. Bill is a founding member of the Masonic Society he also holds membership in the Dwight L Smith Lodge of Research in Indiana, Oklahoma Lodge of Research and the Texas Lodge of Research. His writings have been published in the Working tools magazine and is currently a Regular Contributor for The Midnight Freemasons
Prepared Topics:
Masonic Duelists – 30 Minutes
A brief history of Masonic duelists.
Travel Information: Host lodge would need to cover any Flights, hotel or other transportation.
Website:
www.uponthesquare.com
Fill out the form to contact Bill direct.