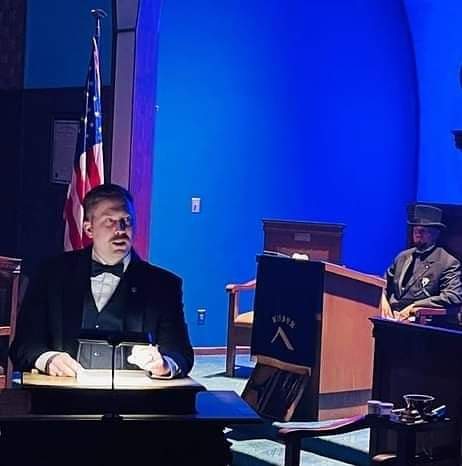 Bio:
Rodney McGillvary is an author and researcher of esoteric and alchemical philosophy. He has written papers about alchemy for the Carl Jung Institute in Zurich, Switzerland and is currently writing an extended book compiling his alchemical research for their library. Rodney is also a 32˚ Freemason in the Northern Masonic Jurisdiction of North America. He has recently written a paper on the Acacia plant in regards to alchemy and immortality and has embarked on a lecture tour presenting this work. You will find Rodney either in his alchemical laboratory or behind the pen and paper.
Prepared Topics:
The Death and Resurrection Show – 30 Mnutes
Rodney delves into the esoteric symbolism of the Acacia plant. It being one of the esoteric emblems of the Master Mason degree, it is rich in meaning regarding alchemy and immortality.
Travel Information: I'm willing to travel most anywhere but must have travel and lodging covered. He will have alchemical tinctures and booklets available for purchase.
Websites:

https://independent.academia.edu/RMcGillvary
To book Rodney, contact him direct with the form below.